You know the adage… "Spring forward, Fall back". Even though we all 'lose' an hour this weekend, the notion of 'springing forward' should have a positive effect on your business. It reminds us that we are constantly moving forward, making new decisions, and heading in new directions.
With every new day, global trends are emerging and your world (big or small) is affected by this constant change… need proof?
Apple has released its iPhone4, Gas is over $1.20, Angry Birds is coming to Facebook and Subway has overtaken McDonalds with the most locations worldwide. Who'da thunk it this time last spring?
That's right; more people are choosing sandwiches over fries. What kind of changes are you making in YOUR business?
Perhaps this will be the 'spring forward' you need to radically transform your business and its strategies!
Maybe you'll decide to finally dip your toe in the Social Media waters and embrace the world of Twitter and Facebook. It worked wonders for Charlie Sheen, connecting with over 1 million followers in a matter of one day (call Guinness, that's a record!). You can't expect those numbers right off the bat, but building a direct line to consumers and clients will help you hear their needs and start a conversation. New Twitter-tools are surfacing at a rapid progression as the power of Twitter takes hold. Twitter may once have been a means to briefly gripe about your day… now there are so many ways to take full advantage of its interactive nature. Analytic tools, Mobile Apps and sophisticated dashboards are all helping to better connect you with a consumer from the Durham region or Durham North Carolina!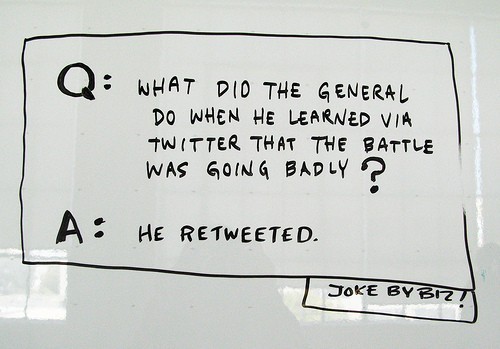 Have you given any real thought to going virtual? This could be another topic of interest to bring to the meeting Monday morning. Virtualization is quickly becoming the most innovative, secure and cost-effective advancement companies are embracing worldwide. By now you should  know, that's what we do here at ATUM Corporation (hint, hint). You shouldn't spend any of your time worrying about hardware upgrades, unrelieable hosting, server crashes, paying for IT support or fearing data recovery. Out of sight, out of mind. Virtually house your servers in your own dedicated space (no sharing!) in a fire-proof, bomb-proof, crash-proof facility… and let us take care of it for you. Call it 24/7 'server-sitting'.
Or, perhaps you will simply decide to install a coffeemaker with a mocha latte option.
It is your choice whether to Spring forward or Fall back… what will you bring to the table Monday morning?